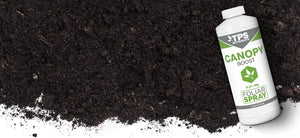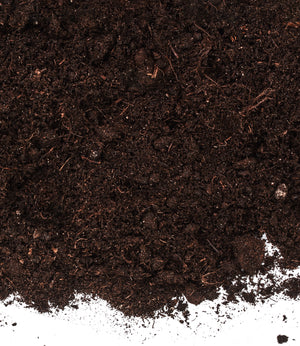 Boost leaf and
root growth.
★★★★★

Great foliage spray that does what it says it does and doesn't burn the hell out of my babies.
★★★★★

This stuff is amazing 6 inches taller and bushier by far. Some of the leaves literally doubled in size.
★★★★★

TPS products can be potent so it doesn't take much to see benefits taking place. That also makes them a good value.
★★★★★

Great foliar feed. Great for misting unrooted clones.
★★★★★

I don't need too much at this point stuff is amazing I usually dose about seven to eight mil gallon purified water.
★★★★★

Everyone should be growing with this stuff. Your plants will grow vigorously.
Frequently Asked Questions
Canopy Boost is a great foliar leaf spray, it provides a number of different nutrieitonal components which lead to it's overall value. Here is a brief rundown of how it works:
1. Plant extract molecules travel through the leaves down to the root zone, promoting new root growth
2. Sugars are absorbed by leaf tissue to provide an energy source for the plant to power mineral mobility
3. Delivers solube magnesium to the leaves for increasing phososythesis, once the new roots begin to form and mineral transport increases, the mangesium is there to help complete new photosynthetic molecules.
Canopy Boost can be used during all lifestages.
- Rooted cuttings or seedlings over 1" use 5mL per gallon twice weekly
- Small to medium Vegetative plants 10-15mL per gallon twice weekly
- Large plants from vegetative to early bloom 15-20mL per gallon once to twice weekly
Canopy Boost contains all three: wetting agents, surfactants, and 100% organic fulvic acid. There should be no need to add any additional.
We don't directly add any PGR's to Canopy Boost. We do extract powerful polycarboxylic acid compounds from many species of plants for Canopy Boost and all other TPS products. Some of these plants are known to have high levels of organic PGRs.
Canopy Boost can help clean leaves, but after spraying you'd need to wipe the leaves down. This product is best used to promote healthy canopies.
Canopy Boost can be sprayed with the lights on or off, as it is not photosensitive like some other foliar sprays are.
For best absorption and plant hormone movement, it is best to spray right before the sun goes down (lights turn off). Four hours without light would be the minimum for high levels of absorption.
Technically you can, however we recommend that you foliar with them on separate days as plants see better benefits from breaking up the sprays. That said, we have many users who have seen success using them together.If you decide to spray with them together, we recommend this mix instruction:
1. Use pH neutral water, preferably filtered
2. Add Silica Gold 10-15mL
3. Add Canopy Boost 10-20mL
4. Spray plants within an hour of mixing
Yes. For a lawn, here are our recommendations:
1. Water lawn normally
2. After lawn has been watered, fill up your sprayer with Canopy Boost at 20mL per gallon and then spray the over the wet lawn.
3. Try not to water again for 24 hours, to allow the Canopy Boost to absorb in the leaves.
--OR--
1. Use a hose end sprayer and water your lawn with Canopy Boost, the dosage would be much lower in this case, we recommend 5mL per gallon for active watering.
2. Again with this method, try not to water for 24 hours to allow Canopy Boost to absorb in the leaves and roots. Another great lawn product is N-Primer. Use it once monthly as a soil drench through a hose end sprayer. We recommend 5mL per gallon for lawns.
Canopy Boost can safely be watered in the soil, but it was designed to be a foliar spray for the leaves. Due to the organic hormone profile in Canopy Boost, it is much more effective as a leaf spray instead of in the roots. Thanks!
Canopy Boost has two organic wetting agents already in it, no need for any additional wetting agents.
TPS Canopy Boost Foliar Spray is designed to work in two distinct ways. First to stimulate plant growth by increasing photosynthesis and then by moving the sugars and proteins created by that process through the plant. TPS Canopy Boost contains high concentrations of the building blocks for photosynthesis, notably incredibly bio-available Organic Magnesium. We engineered a tri-magnesium formula where we bind organic magnesium with three organic acids that are capable of absorbing quickly through leaf tissue. Next, is the process of creating movement in the plant from the leaves to the roots. Our team created a plant extract package which contains high levels of organic plant hormones responsible for moving molecules within the leaves, stem, and roots.The result is the most balanced and functional foliar spray available today.
Yes, they can be used together as a spray - we would recommend 10mL Canopy Boost and 10mL Cal-Mag per gallon of foliar spray when combined.
Yes Canopy Boost can absolutely be used on outdoor plants.